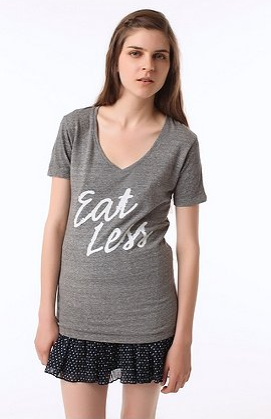 I had to take a second look. Alas, it was true, and this isn't the first time Urban Outfitters has engaged in controversial activities. I find the "Eat Less" V-Neck Tee seriously offensive and not a topic to joke about or take lightly. With a clientele demographic of mostly young adult females, they are blatantly telling them to starve themselves. While I realize a large percentage of Americans are obese or overweight, I also realize and am empathetic to the large percentage of young impressionable, self conscious young women who look up to and adore Urban Outfitters.
This behavior is disrespectful to all women regardless. It's indecent, rude, and just plain uncalled for.
Below is a snapshot of their BDG Burnout Henley Tee(no longer available as of Monday), which gives you a color selection of White/Charcoal...and Obama/Black. So wrong and tacky.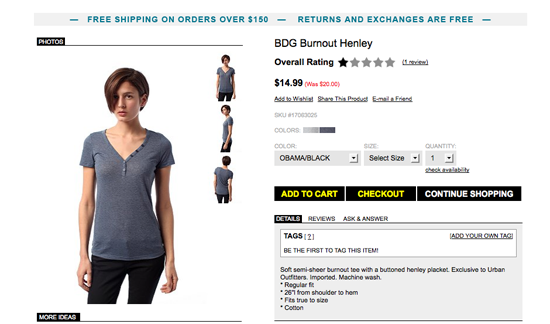 What do you think? If you have thoughts you'd like to share with Urban Outfitters shoot them an email here:
service@urbanoutfitters.com